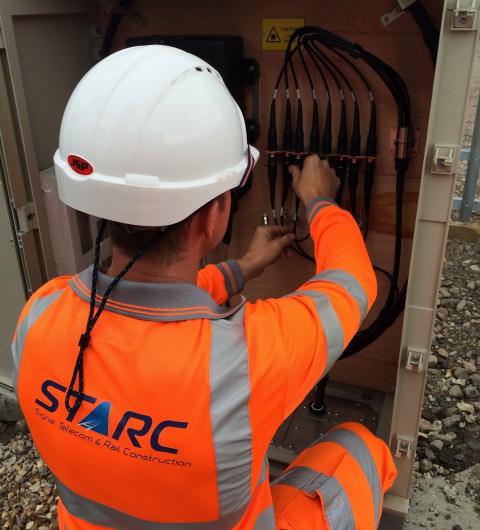 Survey
STARC's has multiple survey solutions which are tailor made for a rail environment. With experience in surveying all railway assets, STARC can offer a broad programme to meet your survey needs and requirements.
The knowledgeable survey team are able to locate, validate, correlate and record network assets with the specified information delivered in a clear and consist manner. Our surveyors utilise CAD and Geographical Information Systems to provide accurate and precision plans and supporting documentation.
Our experience in this field gives us a superior understanding of client's technical and specialised requirements, in addition to the importance of producing surveys in a safe and timely manner. STARC's surveyors engage with our clients to ensure that their requirements are met and high quality reports are consistently produced.
Areas covered include:
Relay Rooms
Concentrators
Fibre cables and networks
Analysis and correlation of trackside telecommunication equipment
New and existing copper cables
Correlation services
Tag and trace
Platform ducts and troughing routing
Redundant equipment for recovery
UTX's URX's and other railway containment