Our Values
STARC is committed to providing high quality services to all our clients, without compromising safety. We are dedicated in delivering safe systems and solutions whilst maintaining high standards of work on all projects. STARC's team is friendly and approachable in its delivery of works, consistently putting the customer first. With this in mind, STARC is acutely aware of the importance of delivery to specified timescales and in being adaptable to our customers' needs and requirements.
Projects are delivered in a timely manner utilising resources in the most effective manner to provide both efficiency and value for money, whilst minimising our impact on the environment.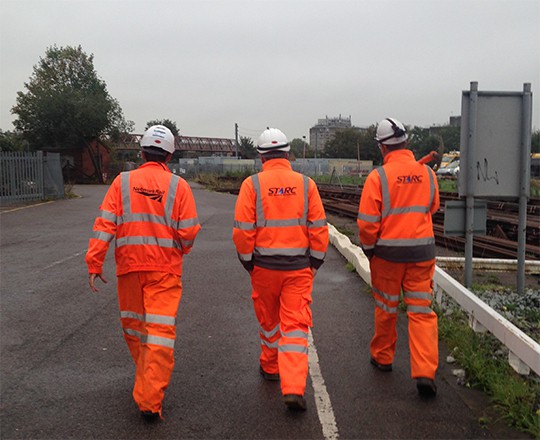 We invest in our collaborative team, utilising our combined experience and knowledge to grow and advance within the industry.
Additionally, STARC has set out its own agenda for delivering a safer, greener and environmentally friendly future on the rail infrastructure. We are highly supportive of innovating and changing practices in order to reduce the impact on the environment. In addition, STARC works on numerous projects which are aimed at creating a cleaner, safer and more efficient rail network.
Above all, STARC is focused on giving quality, safe and confident advice in the specialist areas you require most.
STARC's team follow 4 principles: