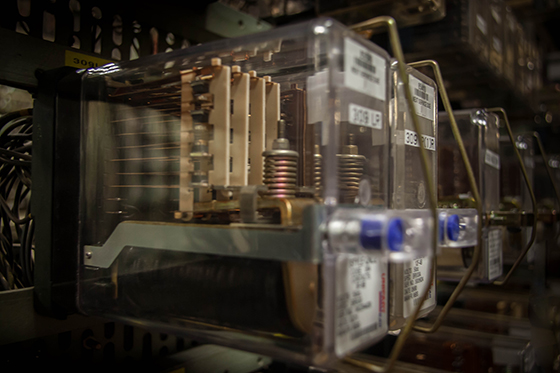 History
STARC undertakes survey, design, installation and commissioning of safety critical railway signal and telecommunications across the country.
With a dynamic team of professional engineers based in England and Wales, STARC offers a wide geographical coverage of Britain's expanding rail network.
With over 45 years of combined knowledge, experience and training, STARC's Directors deliver comprehensive engineering solutions. STARC has built up a reputation for the provision of quality services with its clients across the industry. We are renowned for being able to deliver projects safety, on budget and to strict deadlines, whilst remaining able to take on additional rapid response works such as cable proving and disconnections.
STARC has recently been awarded its provisional Principal Contactor Licence by Network Rail in recognition of its specialist skills in railway telecommunications.
Our successes are underpinned by commitment to Health and Safety, Quality and the Environment throughout all levels of the business as well as our management systems and procedures. Currently, STARC holds Quality accreditation BS EN ISO 9001:2008, Environmental accreditation BS EN ISO 14001:2004 and Safety accreditation BS EN OHSAS 18001:2008.
STARC formed in 2009 when three of its Directors, all of whom have successful and extensive backgrounds within the rail industry, came together with a joint vision to improve and implement works with safety, timely delivery, targeted budgets and culture change at the forefront of rail development projects.
Directors Philip Owen and Chris Phillips met early in their railway careers working very closely in Operational-Communications, Technical Support and Project Management over various projects nationwide. They have been strategically and actively involved in delivering numerous projects for Railtrack during their years in charge of Britain's network.
Their experience grew with the advancements in the rail industry, allowing them to continuously deliver at a high standard throughout strategic government privatisation schemes, company buyouts and reorganisations.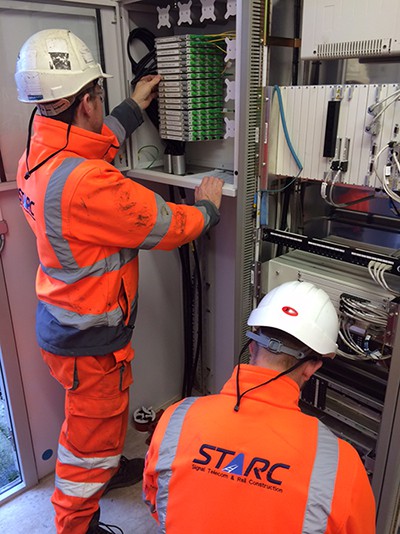 With combined experience in the railway industry of over 75 years, Philip and Chris have delivered many projects spanning a number of decades. Consequently, Philip and Chris are respected as highly competent, knowledgeable and experienced railway engineers who are "Trusted to Deliver" by customers.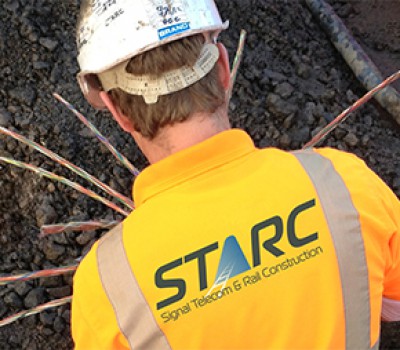 Julian Tee joined the team in 2004 as a competent telecoms site engineer with over 20 years experience to date within the telecommunication industry.
Julian's experience ranges from the public sector to private sector covering street, commercial, industrial and retail telecommunications, including the installation of customer relations equipment. With experience of working with US, Australian and UK companies. Julian has played a key role in the delivery of major non-rail projects such as correctional facilities and MOD sites, as well as street telecom renewal projects.
STARC's Directors boast more than 85 years in combined experience, both on and off the railway, ensuring the  delivery of all projects to a consistently high standard.
Crucial to the success of STARC, the team have drawn from past experiences and have collectively delivered an extensive range of Railway Telecom projects including;
Over 80 lift and shift projects for Global Crossing (now Level 3)
Over 100km of FTN 24 fibre installed through South Wales Valley lines, subcontracting to Bam Nuttall
Tested and commissioned 100km of FTN 24 fibre for South Wales Valley, subcontracting to Bam Nuttall
Installed 40km of 48 fibre between Retford and Doncaster
Tested and Commissioned 70km of 48 fibre between Grantham and Doncaster
Testing and Commissioning of 72km of 48 fibre between Leicester and Bedford
Supply of multiple site engineers to oversee the installation of 170 Vodafone sites, linking the road and rail infrastructure.
Crossrail West Heathrow Express Relock, Recontrol Copper & Fibre Installation, Terminations, Testing and Commissioning.
Lift & Shift of copper cabling with live operational circuits for various clients including Amey Rail, Galliford Try, Volker Rail.
Experience on Legacy systems including voice, data, radio, operational telecoms, retail telecoms, backbone transmissions, 34Mbit/140Mbit LTE's, Line Systems, MS43 and HDB3 PCM.
Installation of operational phones (SPT, PTZ & TRTS DL's) at Manchester Airport's new third platform delivering the design, install, test and commission and handover to Volker Rail.
Installation of three user worked level crossing phones at Brigg, completing the design and install for Volker Rail.
Lift & Shift of the 20 & 48 fibre, GOU, JTT at Severn Tunnel Junction, NASAR Project.
Lift & Shift of the 48 fibre, JTT at King's Cross, Platform "Y" Project.
Lift & Shift migration of 20 fibre GOU into 96fibre SDH/DWDM diversion as part of the new rail line frequency enhancement project at Axminster.